DUMPSTER RENTALS PANAMA CITY, FL
Residential & Commercial Dumpster Rentals, Delivered & Picked Up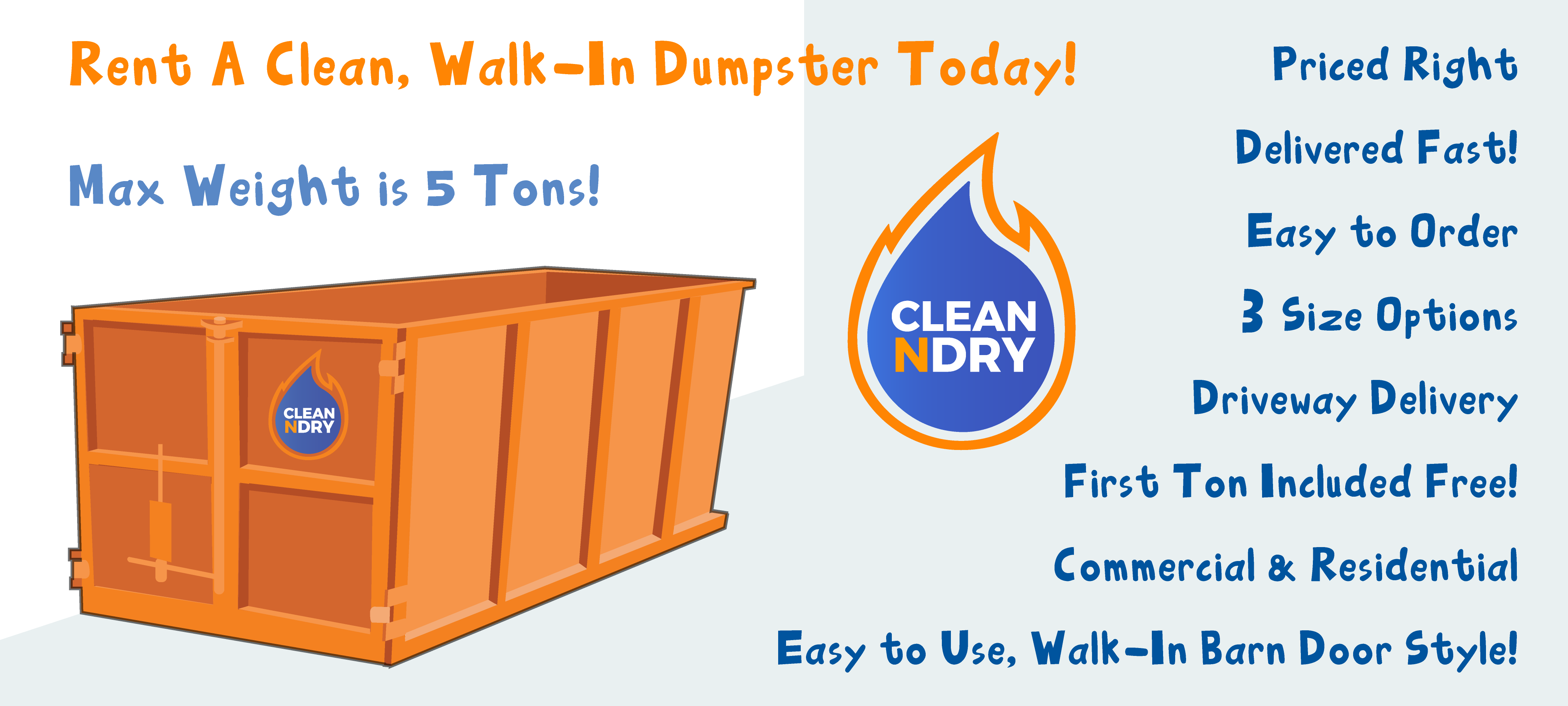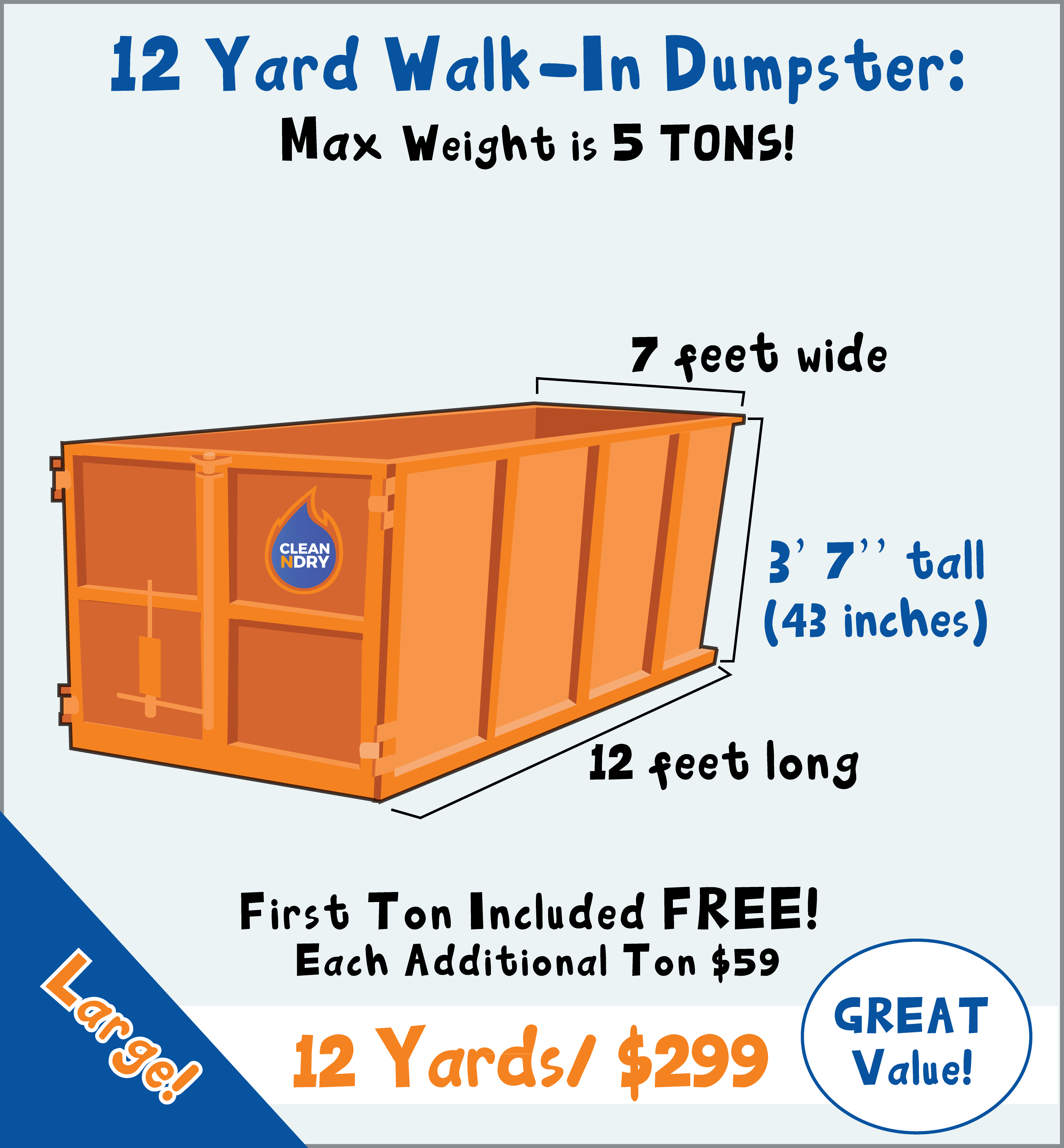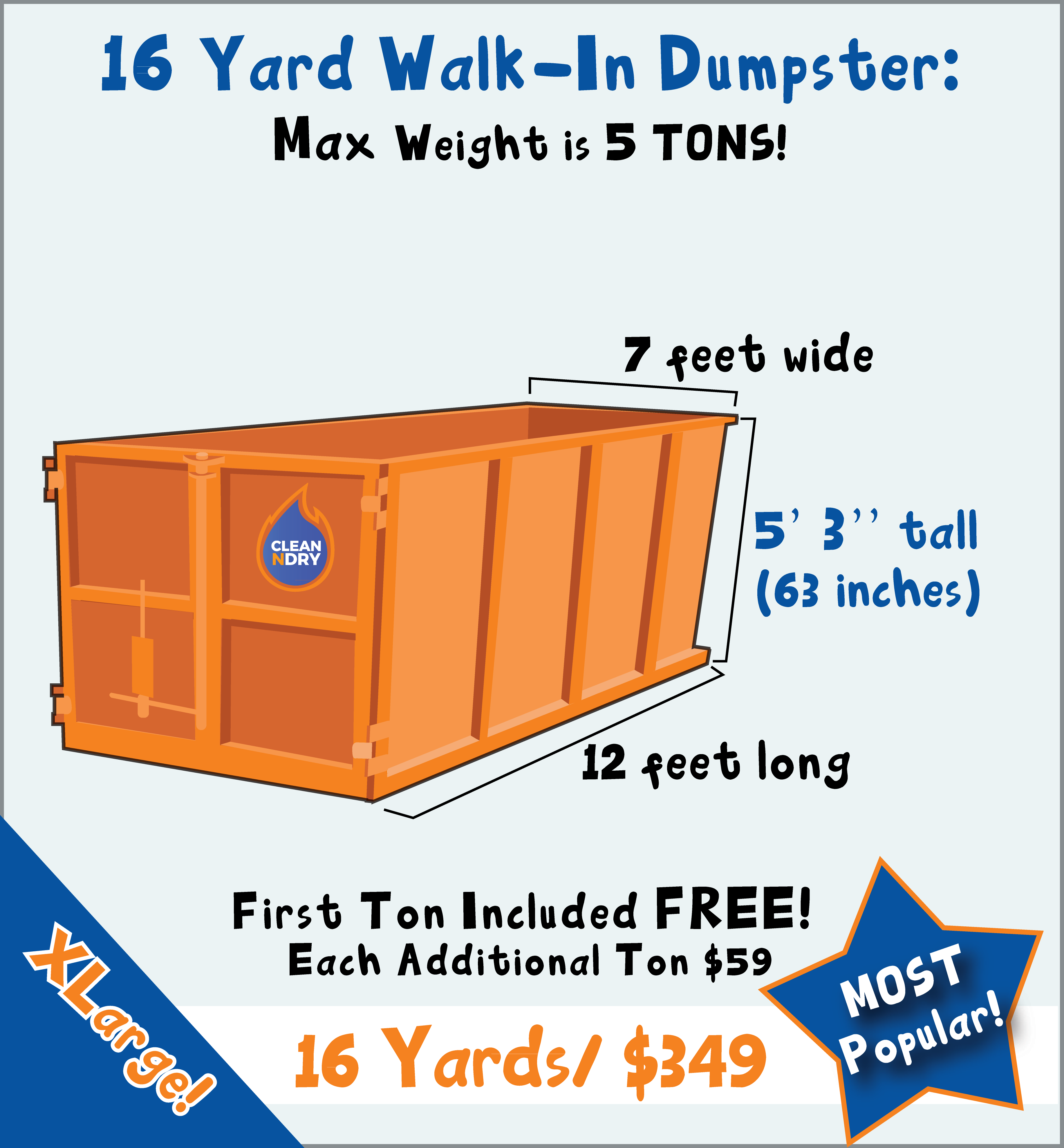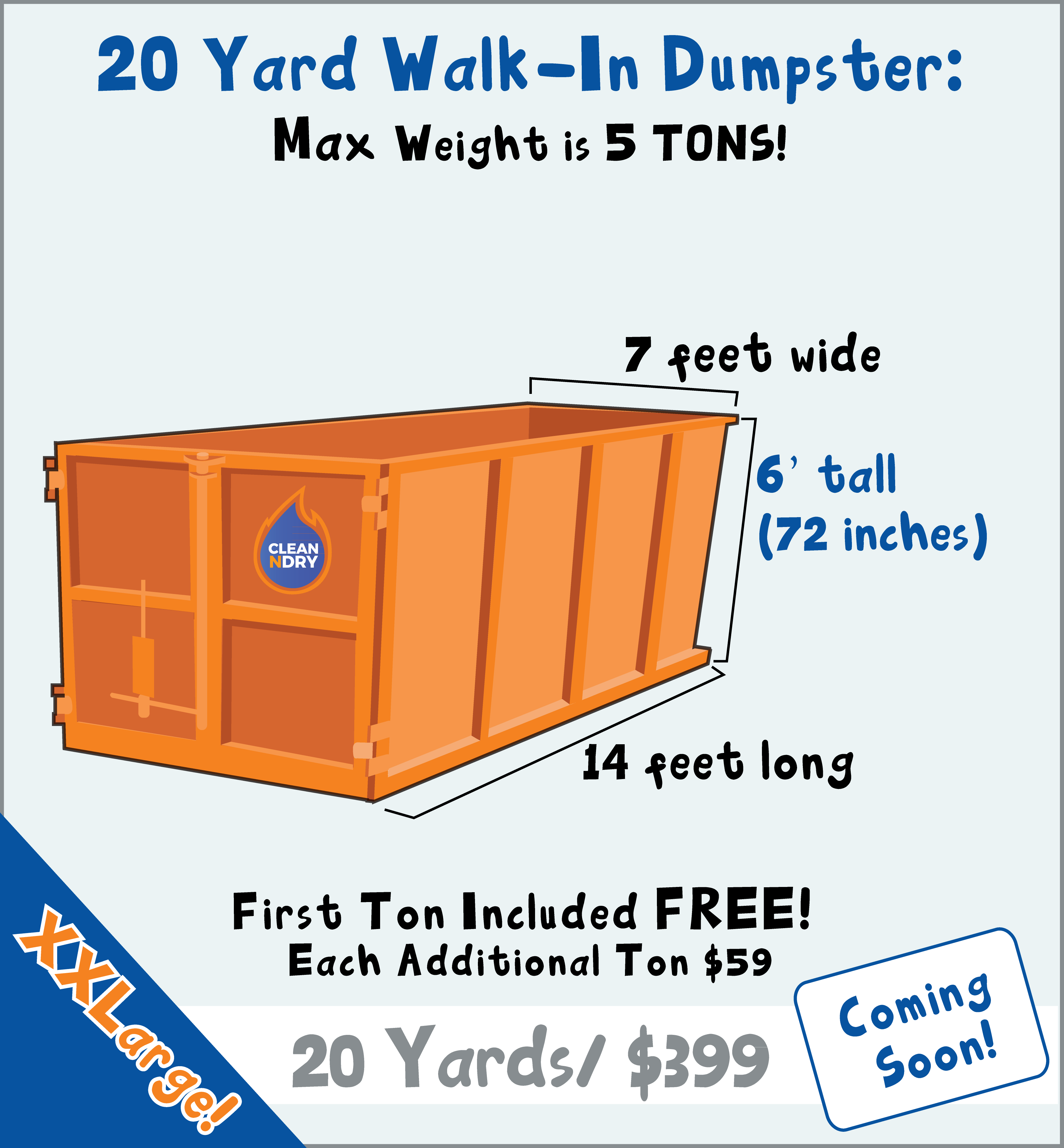 Residential Dumpster Services in Panama City Florida
Commercial Dumpster Services in Panama City Florida
"Panama City area residents; please leave a message or submit your request online, we are doing our best to get back to everyone in the order you reach us."
Dumpster Rental FAQs
What CAN BE put into my dumpster rental?
APPLIANCES?
Dishwashers, stoves, microwaves, washers, dryers are okay, BUT REFRIGERATORS or AIR CONDITIONING UNITS ARE NOT ALLOWED

ELECTRONICS?
TVs, computers, printers and other personal electronics in small quantities are allowed.
FURNITURE?
Chairs, tables, night stands, bookshelves, beds, and mattress are okay.
YARD WASTE?
Limbs, shrubs, dirt, and leaves are allowed but you CAN NOT MIX YARD WASTE WITH ANY OTHER MATERIAL. This means you may not mix this debris in the same dumpster with other household or construction trash.
STORM DEBRIS?
This includes all uncontaminated and non-hazardous materials. Most damaged building materials and yard waste are ok, provided they fall within the debris restrictions of the service area.
BRICK, CONCRETE, or ASPHALT?
These items are allowed but BE AWARE (1) that these items are heavy and may cause you to go over your maximum weight limit per dumpster, which will cause you to incur additional charges. BE AWARE (2) these items require extra care when being placed into the dumpster to avoid damage to the dumpster, which will cause you to incur additional charges.
AEROSOL CANS?
If completely empty these can be put in the dumpster but if they are full or even partially full they are prohibited.
What CANNOT be put into my dumpster rental?
NO REFRIGERATORS
NO AIR CONDITIONING UNITS (unless ALL Freon and fluids have been removed by a licensed HVAC)
NO TIRES
NO PAINT CANS, NO LACQUERS, NO ADHESIVES
NO FULL OR PARTIALLY EMPTY AEROSOL CANS (if completely empty, ok)
NO LIQUIDS
NO CAR BATTERIES
NO HAZARDOUS MATERIALS
NO FOOD WASTE
NO HOUSEHOLD CLEANERS
NO INK AND/OR RESINS
NO OILS, NO FUELS, NO PROPANE TANKS
General FAQs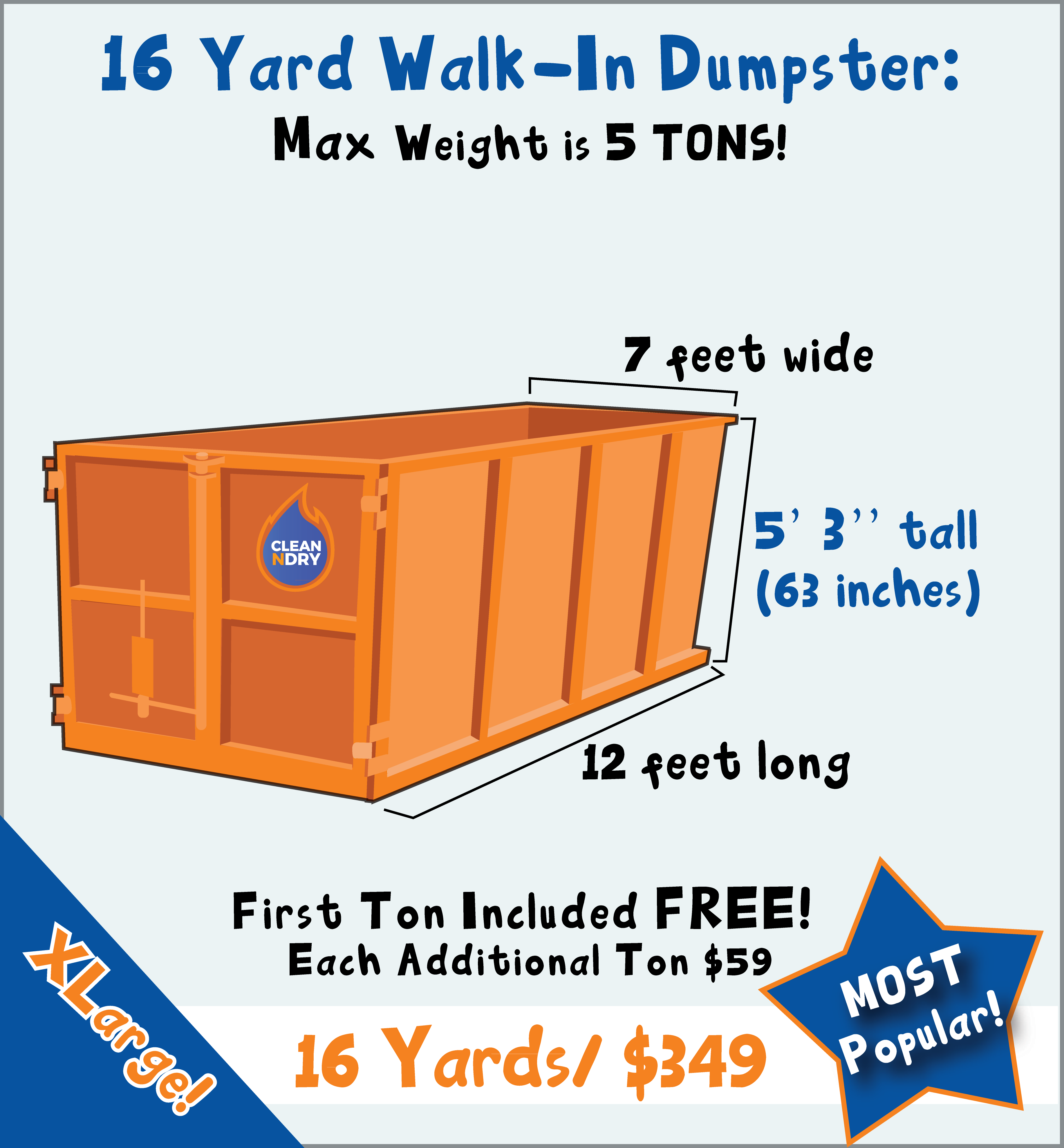 Our 16 Yard Dumpster is Extra Large!
This is our most popular dumpster rental..
Perfect for big jobs that have some mixed sized or large items in length or height, our 16 yard dumpster can hold 8-9 pick-up truck loads of trash and debris. This dumpster size is our most popular and can be used for construction debris including concrete loads and asphalt (loaded carefully not to damage the dumpster through our unique walk-in style barn doors).
This dumpster also gives a little extra height to ensure your trash doesn't exceed the height of the sides of the dumpster. For tree jobs and landscaping re-dos, large debris fits easily inside and not over the top.
Our barn doors allow you to walk debris in and arrange for best use of the space!

CALL +1(877) 379-9111 or Submit Request For Us to Deliver a Dumpster |

Number of Available Dumpsters Right Now: 9
What do our clients say about us?
We are dedicated to client satisfaction.
Evelyn Medina
★★★★★
"
I was pleasantly surprised with how knowledgeable and professional this guys are. I own two large dogs so keeping my floors clean is super important to me but pretty hard to accomplish. They took the time to explain different options that will work in our house. Our floors look amazing! Will totally use them again.
"
Vika Fifita
★★★★★
"
I've worked in hotels for years and Clean n Dry is my favorite vendor! Chad makes you feel like your his only client and always takes time to ensure you understand the process of everything his company does. He is always willing to listen to your concerns and will follow up on anything you were questioning after the job is completed. I would definitely recommend Clean n Dry for any work you need done in your home or business.
"
Aitza Del Valle
★★★★★
"
By far, the best customer oriented company in the area! Chad is very knowledgeable and truly cares about his customers. They quickly responded to our inquiries and explained their process step by step. We highly recommend them! They offer a great service!
"
Claudine Binz
★★★★★
"
Always professional, always with a smile. That is not common anymore. These folks are the go to people for small, medium or large projects. The price is right and the service is amazing. Chad and the Queen of Clean Estella are the names to remember.
"
wendy aylesworth
★★★★★
"
Chad and his Team are extremely knowledgeable and professional. It is always a pleasure to work with them! I would highly recommend Clean N Dry to anyone that needs professional cleaning services!
"
Robin Killgore
★★★★★
"
Harry just finished my carpets and tile. Very friendly and a great worker, called yo let me know he was on the way and was even a little early!! My floors look great and the house smells very clean. Thank you so much. Chad and Estella in the office are great as well.
"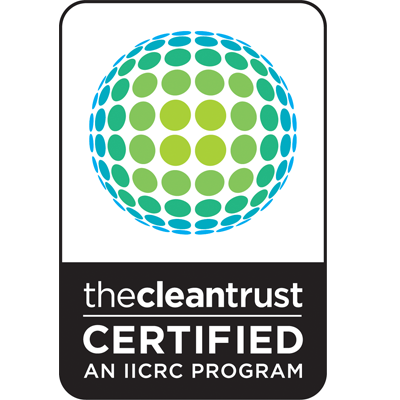 IICRC CERTIFIED
The IICRC is an international, nonprofit certifying body that sets standards for the cleaning, restoration and inspection industries. To know if a technician has received proper education and training, consumers should look for the cleantrust patch and logo which are symbols of technical proficiency and high ethical standards.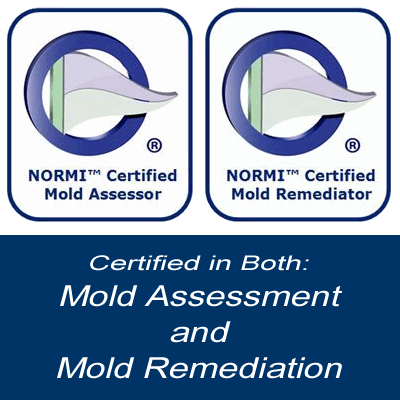 NORMI CERTIFIED
The National Association of Remediators and Mold Inspectors (NORMI) was established as a non-profit corporation, to be the nation's premier certifying agency for indoor air quality. NORMI has developed standards of practice and training for mold inspection and mold remediation professionals. NORMI certified professionals maintain continuing education, best practices, and a higher code of ethics.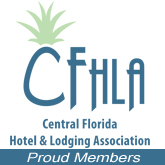 CFHLA MEMBER
The Central Florida Hotel and Lodging Association brings industry professionals together to connect and support professionalism in the industry. CFHLA members are dedicated to supporting the hospitality industry in Central Florida and members have a voice in the governmental, social, cultural and charitable fabric of the Central Florida community.
Have Questions? Need a Quick Quote? Call Us! 1-877-379-9111