Emergency Restoration Services

& Professional Cleaning Services



We've Provided Thousands of Services With Great Reviews; Our Teams Know Exactly What to Do.

What Should You Look For in a Cleaning & Restoration Services Company?
Just Make Sure They Pull Up in a

CLEAN N DRY

Truck!
A LITTLE MORE ABOUT US
CLEAN N DRY has offices in both Florida and Virginia. We provide services to both Commercial and Residential Clients using the latest and greatest in equipment, technology, safer, greener products, and processes. Our Certified, Trained, and Experienced 'Disaster Relief Teams' also travel to the aftermath of major named storms in the coastal communities of Florida, Texas, Virginia, North Carolina, South Carolina, and Georgia when people need help rebuilding. We have seen and worked it all!
You need quality, experienced, capable, and confident help you can trust when disaster hits or when you welcome service providers into your home or business. You can be confident when you turn to the experienced, certified, trained, licensed, and insured CLEAN N DRY teams for any and all services we provide.
Evelyn Medina
★★★★★
"
I was pleasantly surprised with how knowledgeable and professional this guys are. I own two large dogs so keeping my floors clean is super important to me but pretty hard to accomplish. They took the time to explain different options that will work in our house. Our floors look amazing! Will totally use them again.
"
Art Peloso
★★★★★
"
Took care of the job right away for us and saved us from having to do some major repairs. Much appreciated guys.
"
James Richard Suprenant
★★★★★
"
Great Service and Very helpful... Chad is a stand up guy
"
-
James Richard Suprenant
wendy aylesworth
★★★★★
"
Chad and his Team are extremely knowledgeable and professional. It is always a pleasure to work with them! I would highly recommend Clean N Dry to anyone that needs professional cleaning services!
"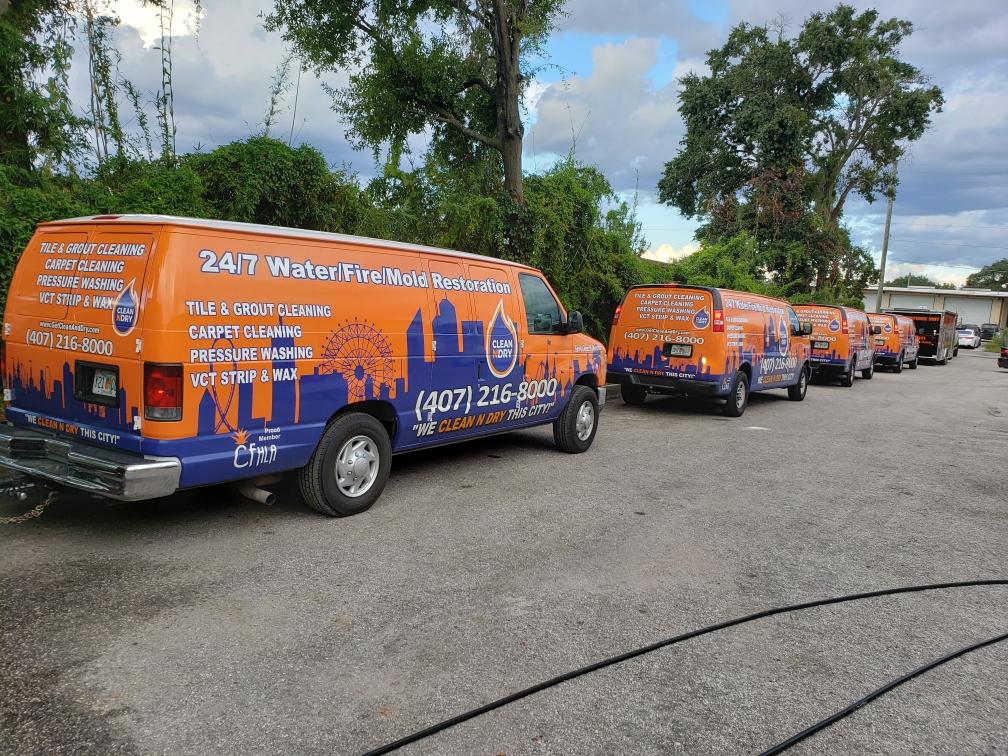 CLEAN N DRY
Serves Commercial & Residential Clients
For a list of all Residential Services or for a list of all Commercial Services, click on the images.
CLEAN N DRY
Services Carousel

Click on any Service Image to go to the individual page and Scroll Right and Left through the Carousel of Services!