PRIVACY POLICY
How do we use information we collect from our customers?
Have Questions? Give Us A Call Toll Free 1+(877) 379-9111
To our commercial, hospitality, enterprise, and residential clients:
You can expect our privacy policy to meet best practice for professional services. Under no circumstance does Clean N Dry sell, share, or profit from the collecting of data or contact information from our treasured clients. Our website is a secured environment and we share no cookies and collect no data without our clients' knowledge. When our clients share their information with us, it is used for the servicing of their own account, billing, and contacting the point of contact per client requests.
We use today's technology as a tool but retain old fashioned work ethics and old fashioned expectations of privacy.
We do this to ensure smiling, repeat clients and because it's the right thing to do. Simply stated, all our clients are too important to us to share or risk losing their trust. We do not share information with outside sources.
The exception to this rule happens when clients expressly ask us to work with their insurance company to file claims for them. In this scenario, the client would have initiated or had knowledge and consented expressly to this sharing of information. If you have questions about the privacy of your information as you share it with Clean N Dry, give us a call. We are always happy to assist and clarify.
We provide excellent services and excellent results. We maintain the highest levels of certifications and training and simply hold our team to the highest standards. Experience the Clean N Dry difference for yourself.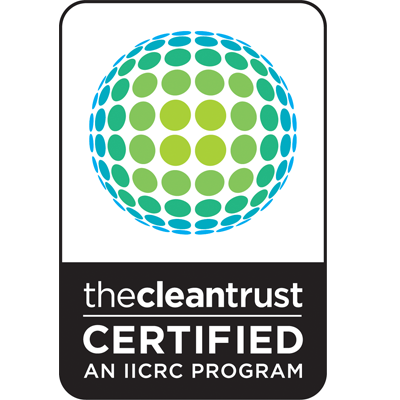 IICRC CERTIFIED
The IICRC is an international, nonprofit certifying body that sets standards for the cleaning, restoration and inspection industries. To know if a technician has received proper education and training, consumers should look for the cleantrust patch and logo which are symbols of technical proficiency and high ethical standards.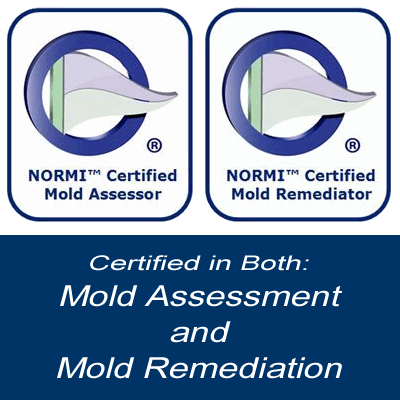 NORMI CERTIFIED
The National Association of Remediators and Mold Inspectors (NORMI) was established as a non-profit corporation, to be the nation's premier certifying agency for indoor air quality. NORMI has developed standards of practice and training for mold inspection and mold remediation professionals. NORMI certified professionals maintain continuing education, best practices, and a higher code of ethics.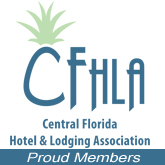 CFHLA MEMBER
The Central Florida Hotel and Lodging Association brings industry professionals together to connect and support professionalism in the industry. CFHLA members are dedicated to supporting the hospitality industry in Central Florida and members have a voice in the governmental, social, cultural and charitable fabric of the Central Florida community.